Bubble & Squeak by Erika Knight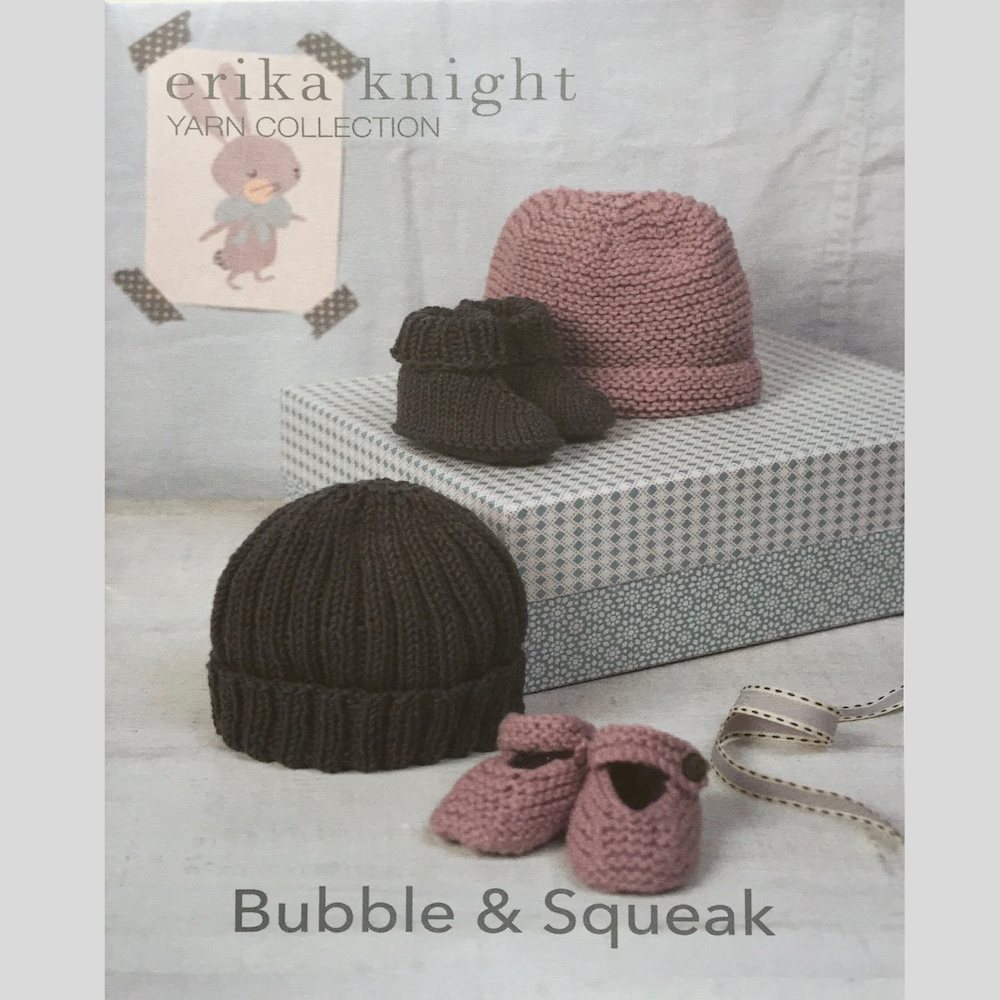 Bubble & Squeak by Erika Knight
One of a new collection of six classic baby designs in knit and crochet. Individual design leaflets in poster pattern format featuring full colour photography, schematic drawings and clear instructions.
Gossypium cotton is a DK weight yarn made from 100% soft, matt cotton. It comes in twelve subtle colours taken from the British Blue Wool colour palette. This naturally soft and breathable cotton yarn is perfect for baby as well as for adult garments.
Bubble: A basic hat worked in garter stitch with simple shaping and cute 'Mary-Jane' style shoes to match, fastened with a little button.
Squeak: A basic hat worked in 2 x 2 rib and little "chucker" boots knitted in stocking / stockinette stitch with 1 x 1 rib cuffs.
Yarn: Erika Knight Gossypium Cotton
Yarn Quantities: 219-437 yards (200-400 m)
Needle sizes: 3.25mm, 3.75mm
Sizes Available: 0-12 months
NB this is a pattern leaflet.
Cotton is a soft, fluffy, staple fibre, sustainable to grow , naturally breathable and hypoallergenic making it comfortable to wear. Through every stage of its creation – from the selection of the highest quality of raw cotton fibre from the plants in the fields surrounding the eco-friendly mill in Haryana, India – through spinning, dyeing and balling, Gossypium Cotton is crafted for you with care.
The perfect yarn for these patterns: